Film,TV & Photographic Lighting

---
Arri S30 S60 S120 S360 Sky Panels
Unlike other tuneable fixtures, SkyPanel makes no sacrifice when it comes to light output. SkyPanel puts out a tremendous amount of light, in a soft and uniform beam field. Brighter than a 2 kW tungsten soft light or a 6 kW tungsten space light, the SkyPanel S60 has more than enough light for most applications. At the same time, the lamphead is able to perform beautifully at lower light levels. This range of illumination and color gives users an unprecedented amount of control.

---
---
Celeb 200 Celeb 400 Celeb 250 Celeb 450
The Celeb® 200celeb DMX LED produces a soft, even wraparound lighting quality (CRI 95) and produces color faithfully, beautifully on HD or film, in the studio or on location. The Celeb 201 measures 24" x 14" (61cm x 35.5cm) and is similar in profile and light output as the popular Diva-Lite 415.
Astra 6 Bi Colour
The Astra 6X Bi-Color panel builds on the popularity of the Astra 1x1 Family, the next generation of LED panels from the lighting professionals who revolutionized the lighting industry. The innovative Astra family of LED panels were years in the making, with every design element of these next generation panels being meticulously crafted. Following the Litepanels tradition of a one square foot form factor, the Astra series is designed with select premium quality, high CRI, surface mount LEDs and paired with custom optics that provides the Astra 6X series with high color quality that's perfect for lighting talent. The Astra 6X has an impressive output that rates among the highest of LED panels. It is now 50% brighter than the first generation Astra and 6 times brighter than the original 1x1. This higher intensity results in a longer throw and illuminates a wider area, allowing the panel to compete with strong exterior light sources or illuminate a large area effectively with just a single fixture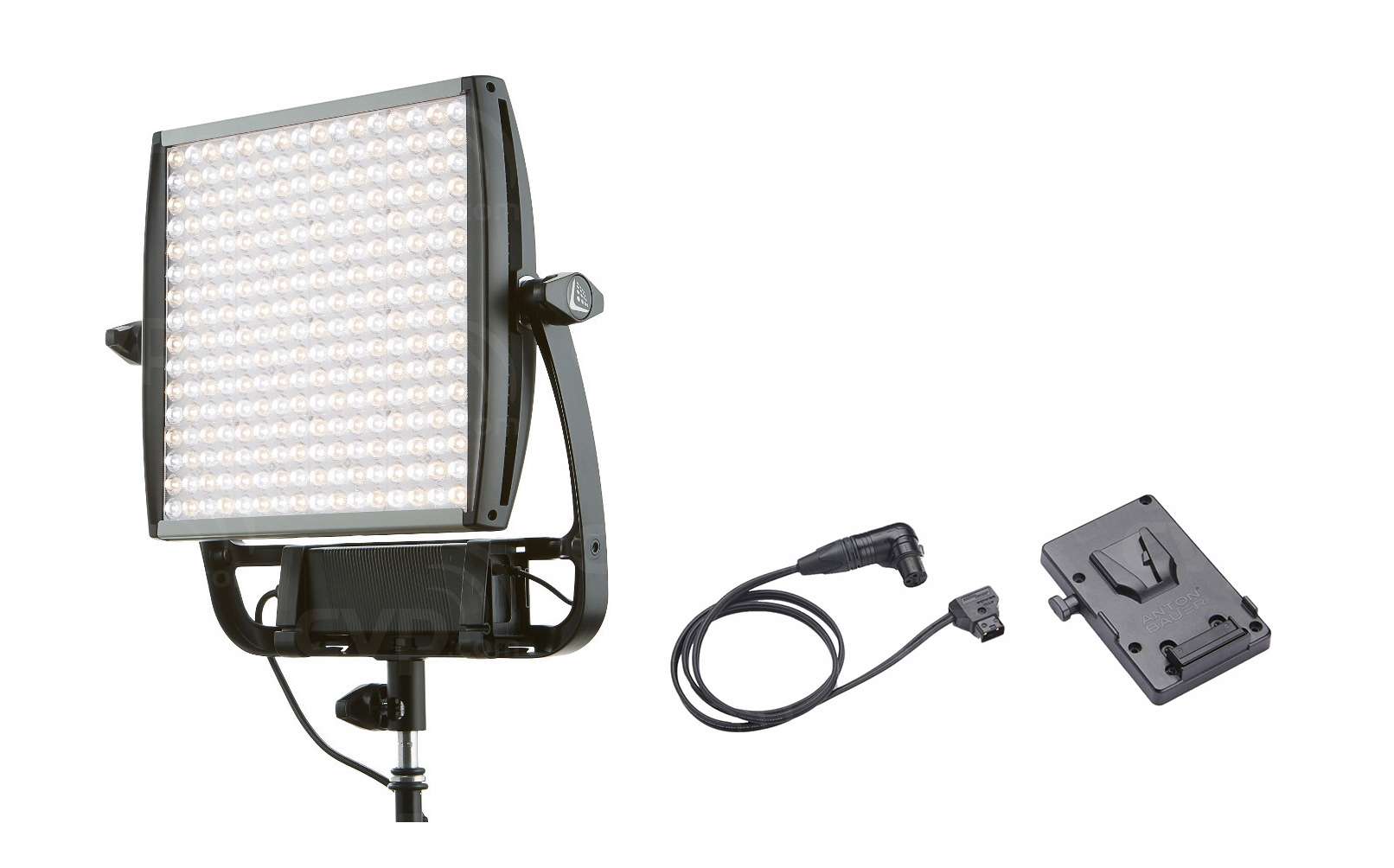 ---
Arri M Range M8 M18 M40 M90
Arri M18
The M18 is an 1800W ARRIMAX style lamphead, combining the Academy Scientific and Engineering. Award-winning lens-less optical technology of the ARRIMAX with the innovative True Blue design. The result is an exciting new class of HMI, as small as a 1200W PAR but with a 70 percent higher light output. The "BABYMAX" gives a remarkably even beam spread that casts crisp shadows and is adjustable from 20° to 60° without requiring spreader lenses.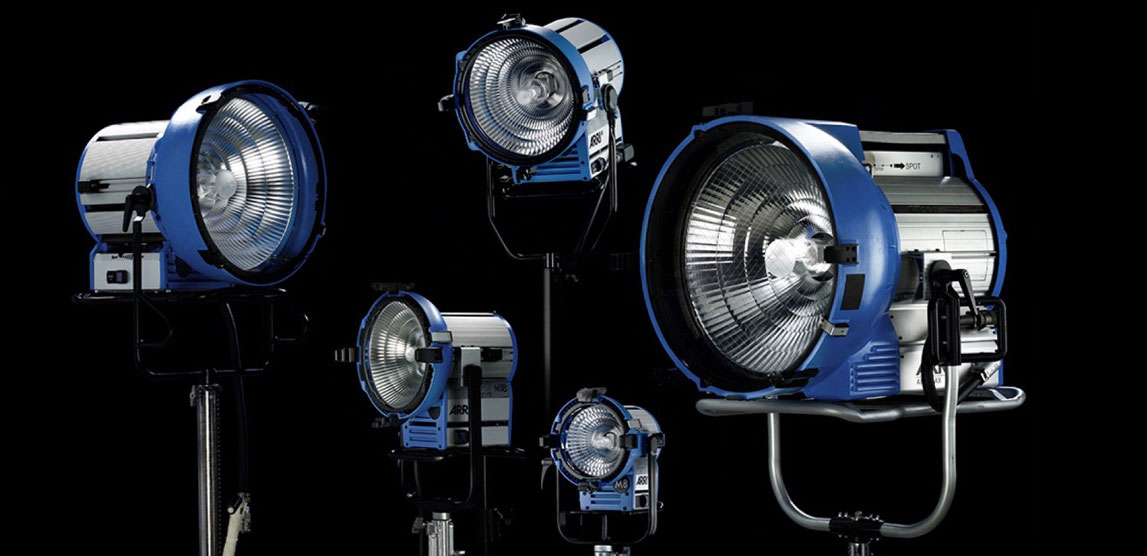 ---
Arri Max 12k / 18k
ARRIMAX 18/12 The original Academy Award-winning ARRIMAX remains the ultimate choice for productions requiring maximum light output. The 580 mm (22.83") diameter, parabolic facetted reflector provides continuous focus adjustment from 15° to 50° beam angle and, since the ARRIMAX does not require a set of spread lenses, shadows are sharp and easily cut.
18,000W Single Ended lamps use a sturdier GX51 lamp base for which ARRI engineers have designed a special lampholder. This new lampholder alleviates mechanical stress from the lamp pins, which now serve only as an electrical connection. The lamp clamping mechanism is self-aligning and uses a rugged, recessed lamp lock handle. To ensure that crews can easily use 12,000 W lamps or versions of 18 K Single Ended lamps with G38 bases, the new lampholder accepts either lamp type with no modification or adjustment required.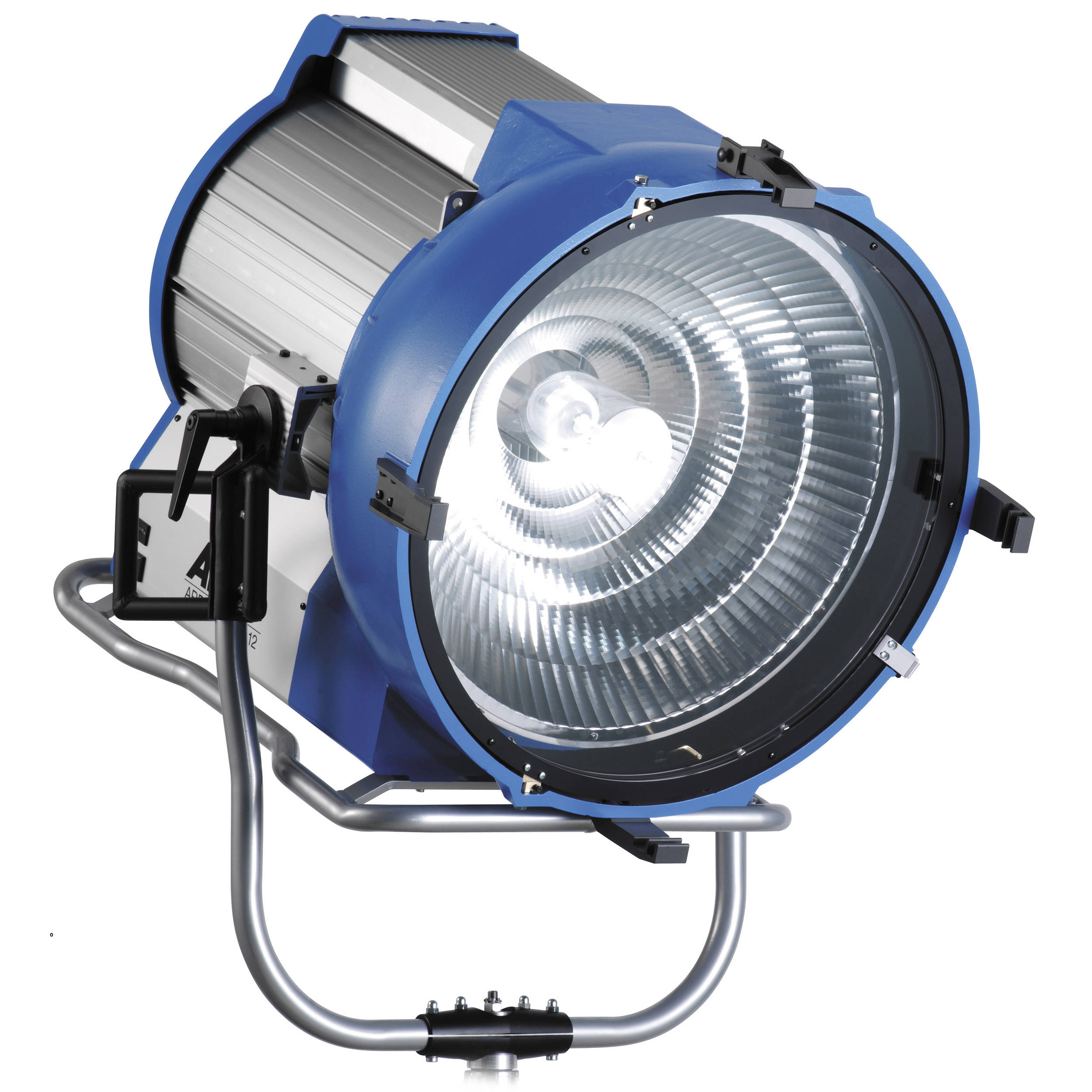 Arri 18k Daylight
ARRI Fresnel (Daylight) Where a lightweight Fresnel spotlight using daylight characteristics with compact size and high efficiency are needed, ARRI Daylight Fresnels are the preferred choice. ARRI's elegant modular construction, using corrosion-resistant aluminium extrusions and lightweight die castings, offers great structural strength and weather resistance. Together with ARRI flicker-free Electronic Ballasts, this rugged HMI Fresnel is ideal for all types of location lighting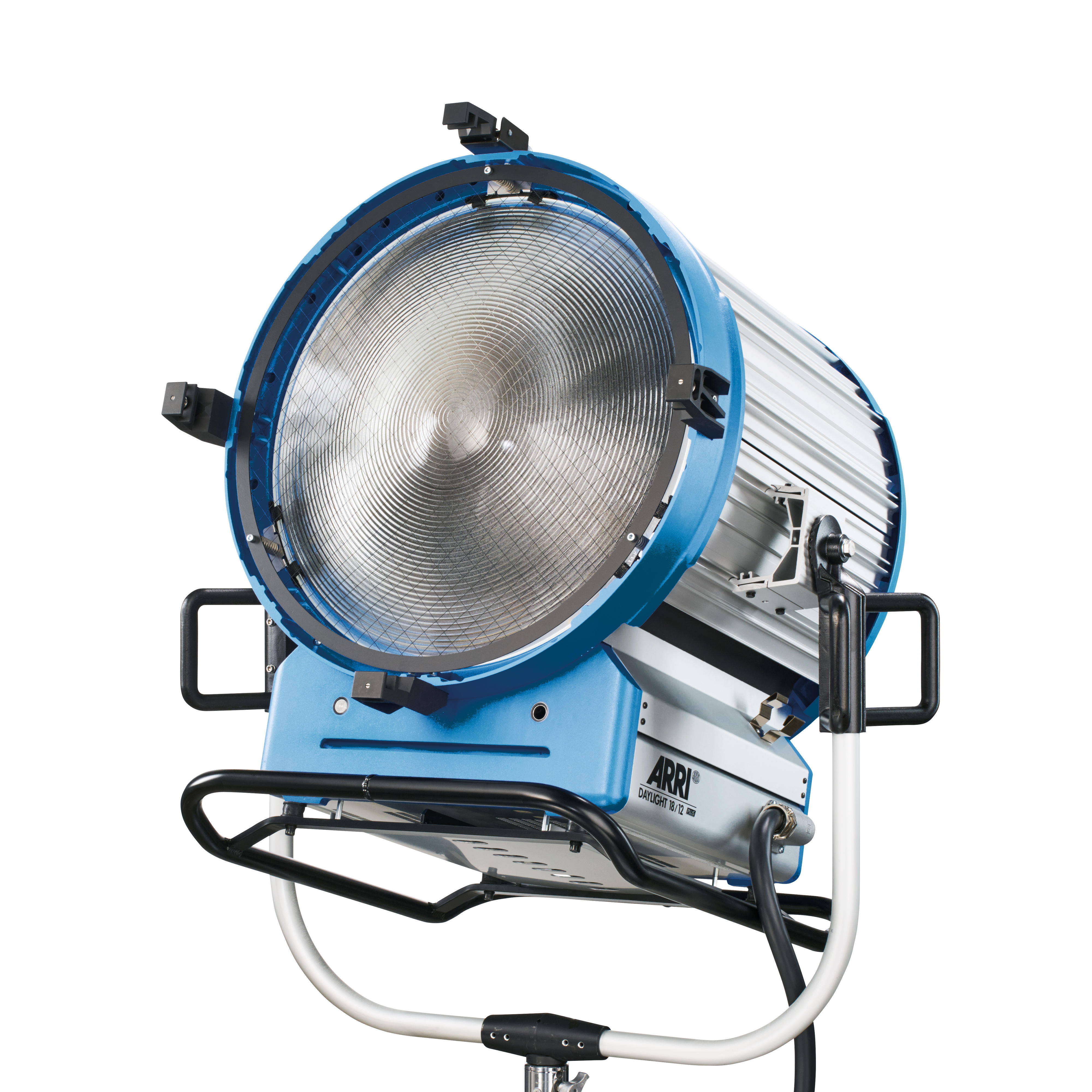 ---
---
Arrisun Cine Par Range
The ARRISUN series has become a world standard in film and television lighting.
ARRISUN HMI PARs are the workhorses of location lighting whenever punch or bounce light is required on set. The precise interaction of lamp, reflector and converter (spread) lens was designed with computer simulation for ultimate performance. A wide range of converter (spread) lenses ensures maximum beam control in all situations.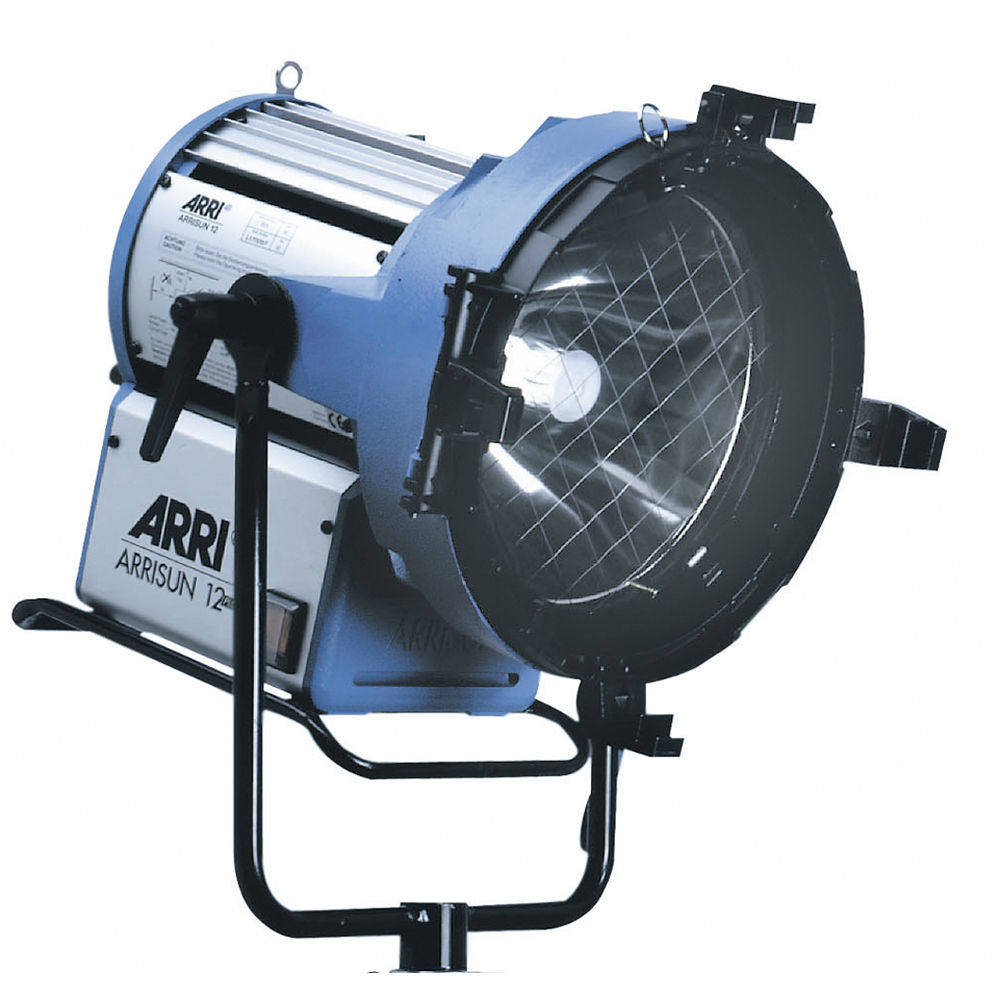 ---
Arri Pocket Par Kits 125w 200w 400w
ARRILUX
Where portability and high performance are required, ARRI Pocket PARs offer optimum light and precise beam control. They feature a glass dichroic reflector that minimises heat dissipation while maximising light reflection.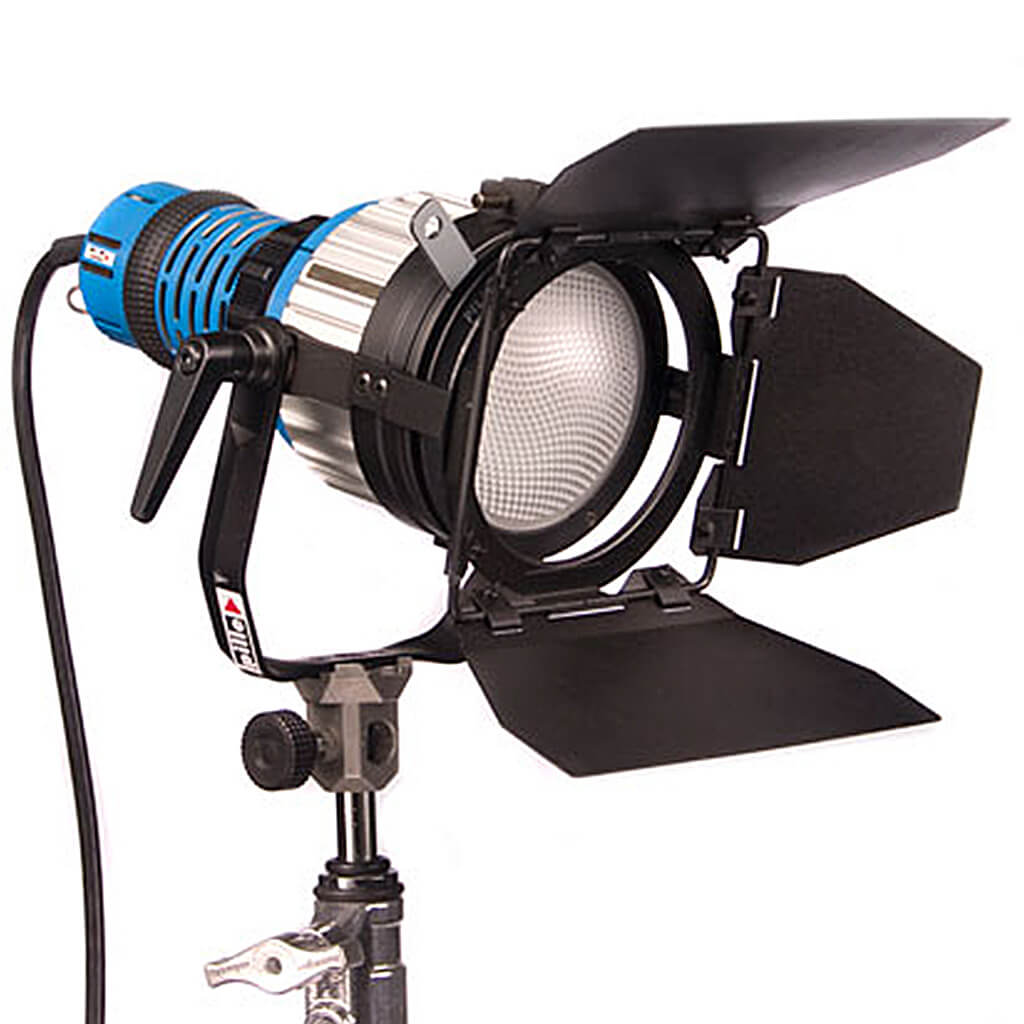 ---
Arri Tungstem Fresnel
ARRI Fresnel (Tungsten)
The ARRI Fresnel series is ideal for portable applications where compact but robust, lightweight tungsten Fresnel spotlights are required.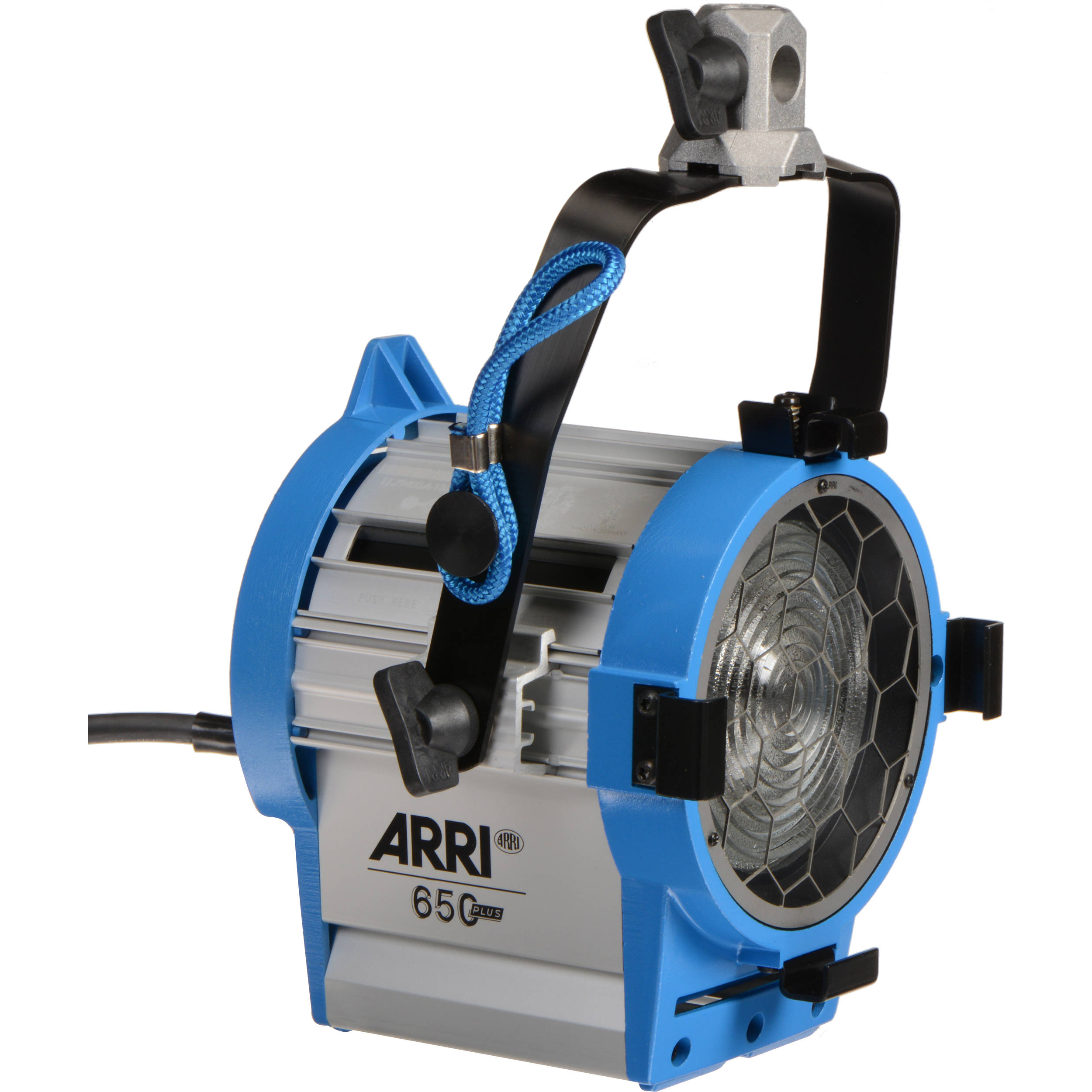 ---
Springballs
The Jem Ball
This product replaces the conventional paper lantern. The JEM Ball radiates a soft surround (360 degrees) lighting effect with fewer shadows than conventional lights. The JEM Ball's sturdy construction makes it both durable and reliable.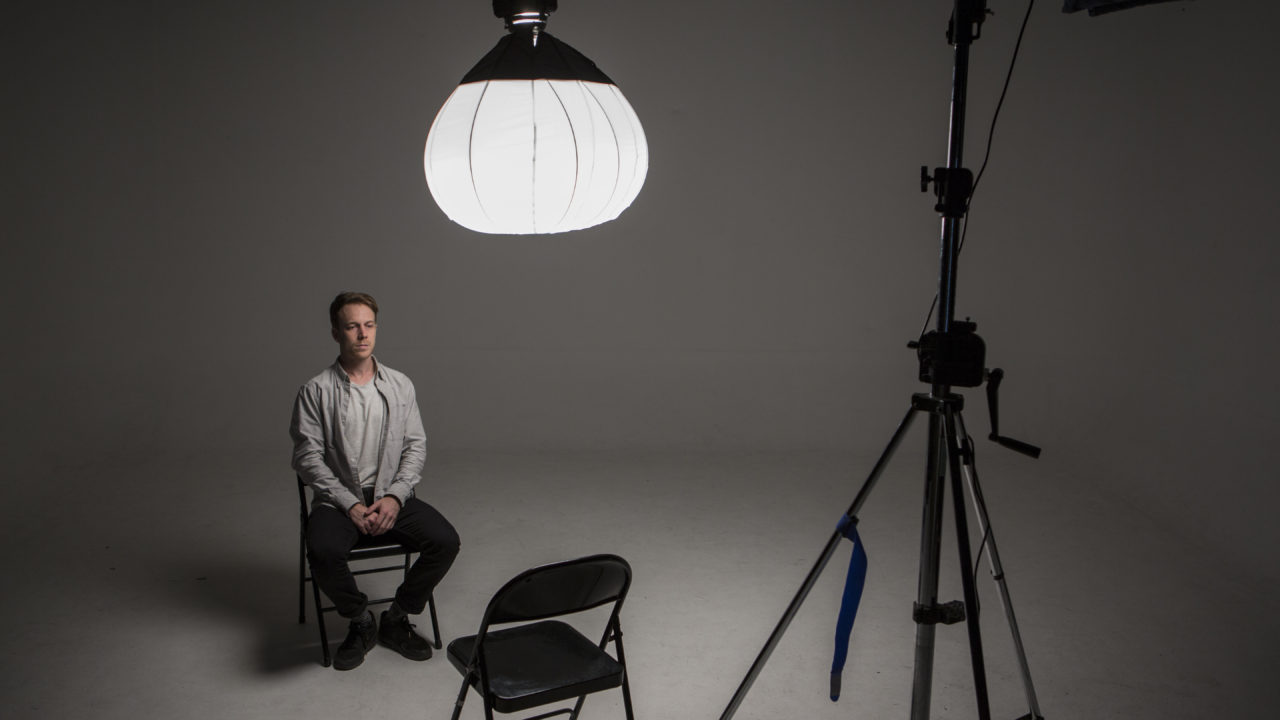 ---
Aladdin Mini Kit
The Aladdin A-LITE is a high-end variable bi-color on-board LED light with an integrated battery. The light quality of the Aladdin A-LITE is outstanding with CRI and TLCI ratings of over 95 for both tungsten and daylight. The integrated lithium-ion battery has a runtime of 1hour and 20 minutes at full power and can be charged quickly via the included Micro USB-to-USB cable. This USB cable allows you to power and/or charge the A-LITE from any USB charger, laptop, camera or battery with a USB port. The A-LITE is the slimmest and lightest on-board light on the market and the housing is made from aircraft- grade aluminum. The light comes with a standard 1⁄4-20" thread to mount to any on-board adapter.
A removable hinged, plastic diffuser is included with the light to soften the light even further. The A-LITE produces a color temperature range from tungsten (3000˚K) to daylight (6000˚K) and every point in between, and is completely dimmable from 5–100%.
There are three different versions of Eye Lite available: Daylight, Tungsten or Bi-Color. The Eye-Lite (Bi-Color)is the newest to the family and has two integrated dimmers: one that adjusts color temperature between Tungsten (3000˚K) and Daylight (6000˚K) and one that controls light output – from 5-100%. The unit has an integrated lithium-ion battery that provides a run-time of over two hours. The housing is made from 6061 aircraft aluminum and the quality of the light color is superior to nearly all other daylight LED lights on the market: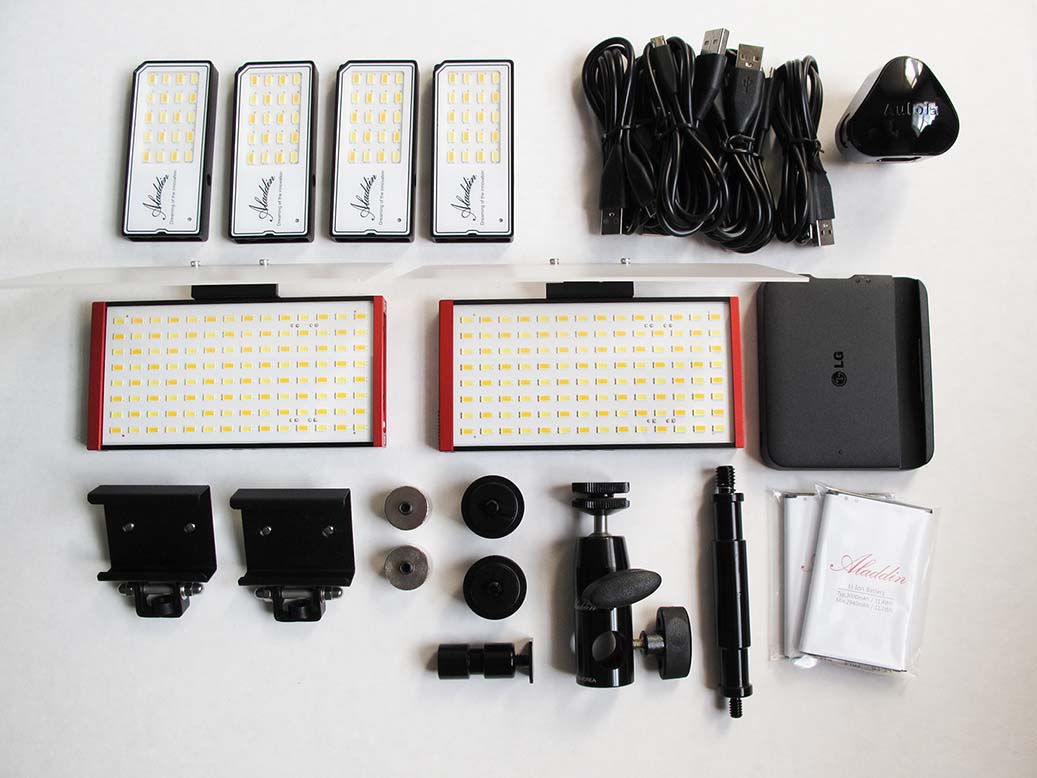 ---
Fabriclite - 350w

Mounting options for the
FABRIC-LITE
are virtually limitless, including all types of butterfly, overhead, wall and ceiling mounts, thanks to the integrated Velcro and grommets. The 3'x3' pan can be easily mounted on a Matthews frame or similar. Each 3x3-foot fabric panel can be used separately, or combined with others to create panels as large as 12x12 feet.The fixture offers high control over lighting. It is dimmable from1-100% and the color temperature can be adjusted from 2900°K to 6300°K. The Dimmer runs from main power supply or battery, and has a built-in lumen radio module for DMX control.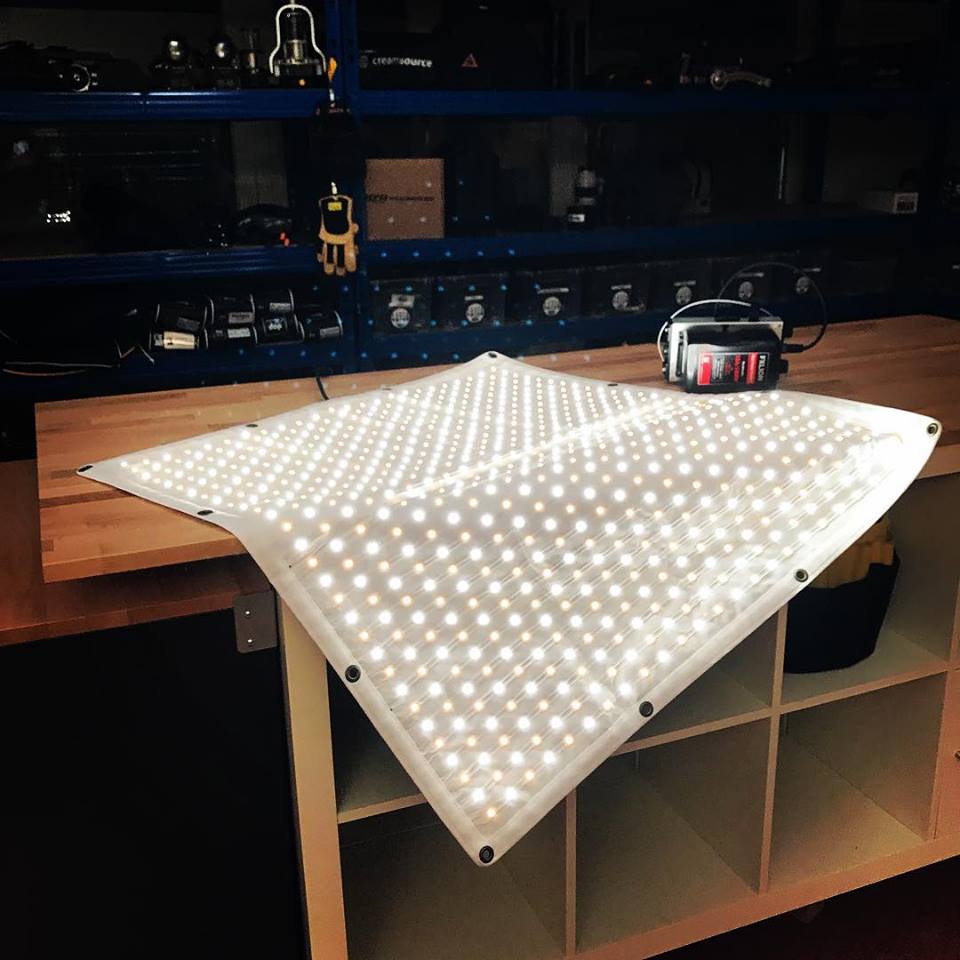 ---
The BI-FLEX1 is the cinematographer's choice for a small, lightweight and powerful lighting tool for many applications like: portable interview light or to hide in narrow spaces like
elevators, cars or even inside objects for product photography.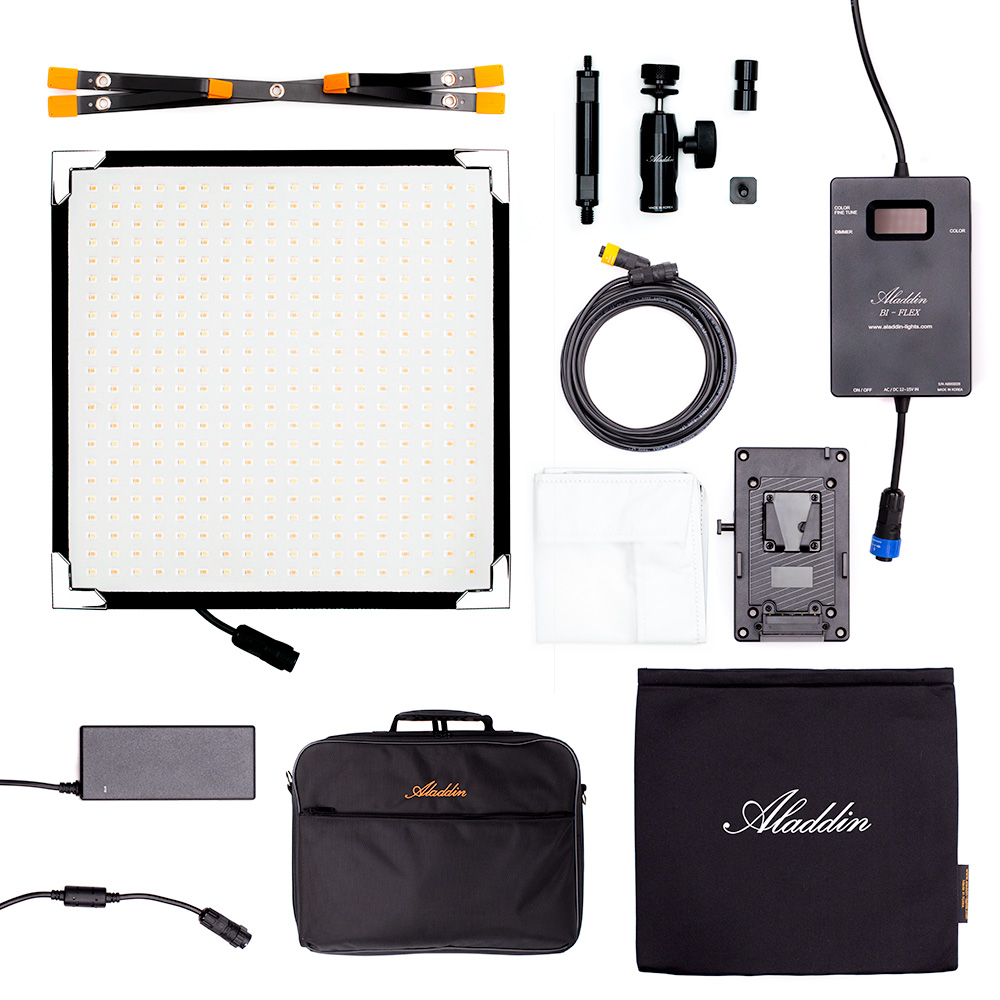 ---
---
Sourcemaker led blanket light
Sourcemaker's LED Blankets are an all-in-one lighting solution that sets up easily and adjusts fast. Our blankets are among the most versatile lighting options in the industry. Each blanket uses color correct LED ribbon to achieve a wide range of clean color temperatures, ranging from 2675K-6010K. Each LED ribbon strip is encased in a life extending highly durable plastic and can be removed from the blanket. With the included harness, each strip can be used separate from the blanket as an individual light source.

Sourcemaker LED Blankets are ideal for difficult, hard to light areas. All blankets are modular, and can be attached to each other and DMXed to create larger sources.

Sourcemaker LED blankets come in various sizes, and are designed to fit inside standard grip equipment. Accessories are available, including diffusion, skirts, mounting brackets and snapgrids.



Kino Flo Fixtures
Kino Flo's award winning 4ft 4Bank portable lighting system is reintroduced with a new design. With new universal voltage from 100VAC to 240VAC, the 4Bank can be used anywhere in the world. The 4Bank is brighter than a 1,000W softlight, yet draws only 2.6A (120VAC), 50% less than the previous model. New features include new graphics, new color coded connectors and new power switches. The lighter weight 4Bank ballast has the same classic features: individual light control, HO/Standard switching and the same high quality standards: flicker-free, instant-on, dead quiet operation. Color temperature doesn't shift when light levels change. With its new and classic features, the popular 4Bank remains to be a favorite tool among lighting professionals in the studio or on location.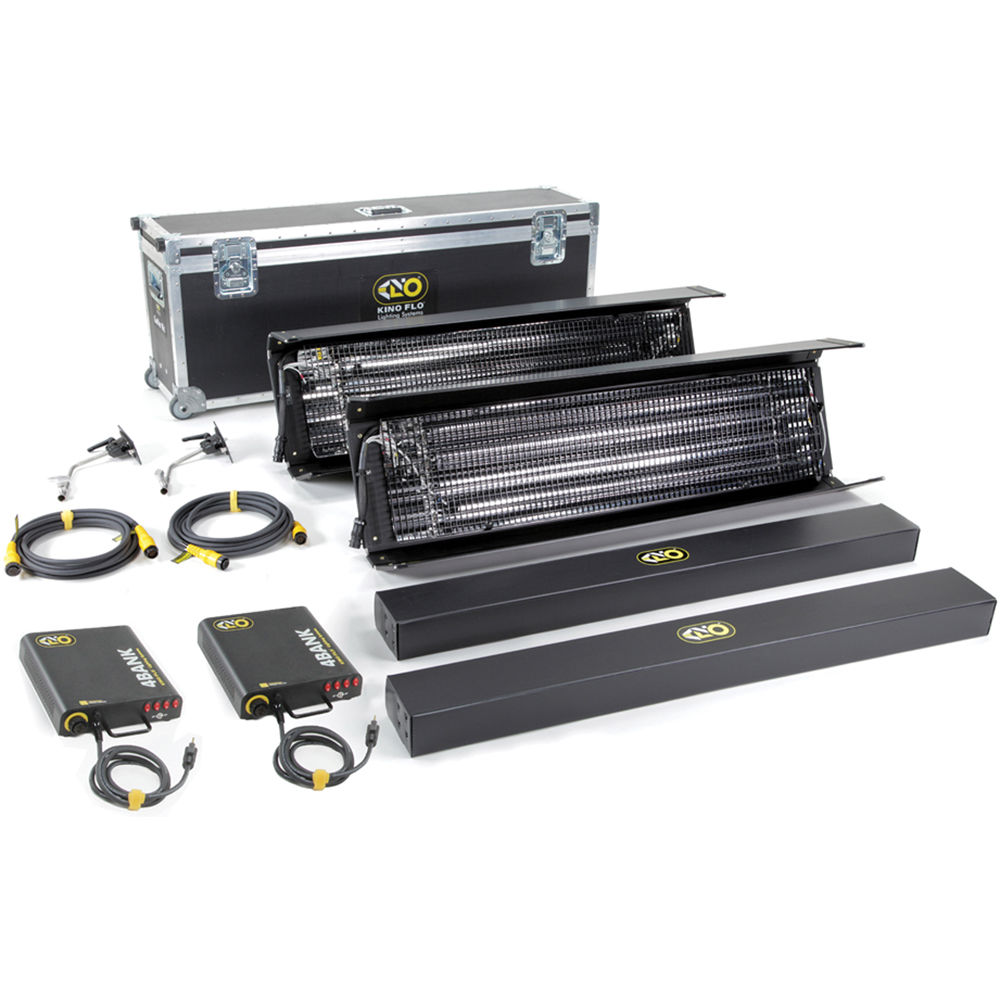 Joker Kits
When working in practical locations such as homes, offices or business, power consumption is a key factor. The JOKER-BUG 800 will produce as much output as a 4,000 Watt quartz fixture with the power draw of only 11 Amps.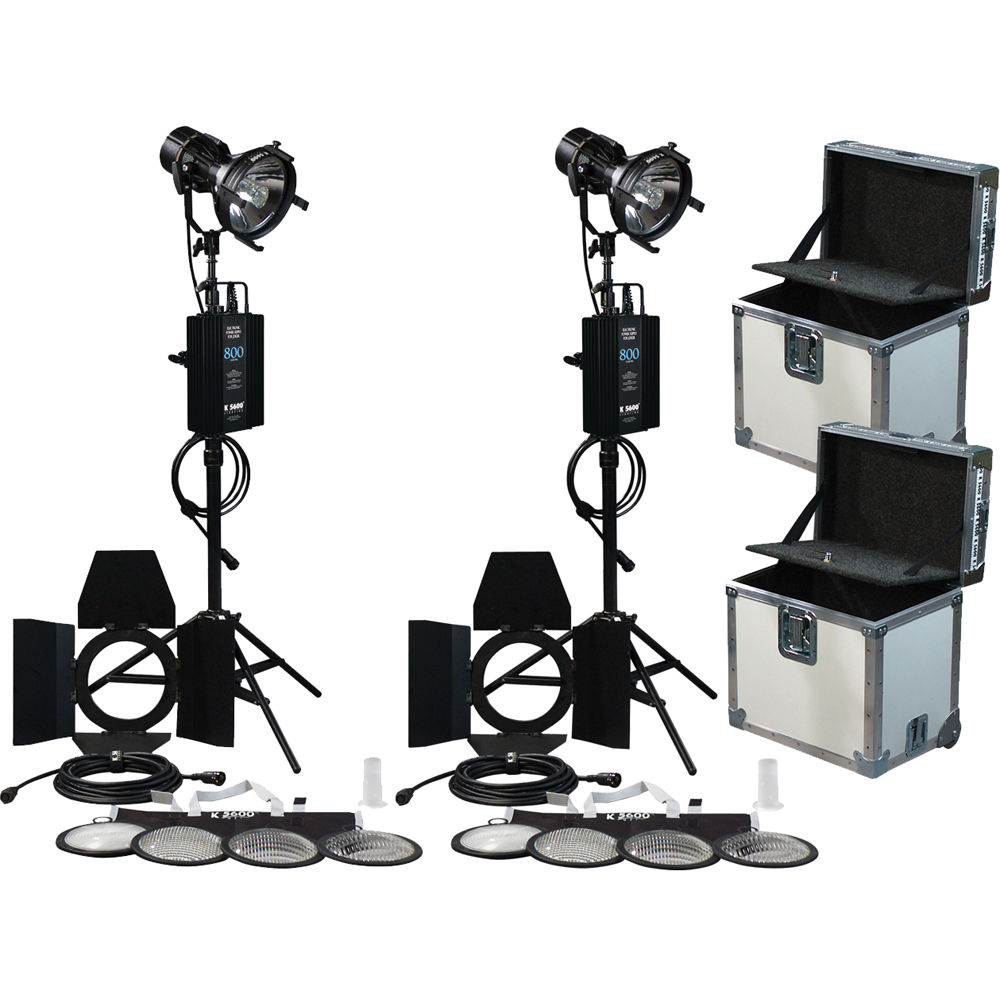 Astera Titan 2 Wireless Led Tubes

Film Lighting Tube | One Metre Titan Tube was especially designed for the Film, Broadcasting and Cinema industries. Optimized for an ultra-high TLCI, a very high CRI and peak brightness, colors as well as Hue, Saturation and Intensity can be set directly on the tube. In addition, the Titan Tube now accepts wired DMX via a special power/ data combination cable.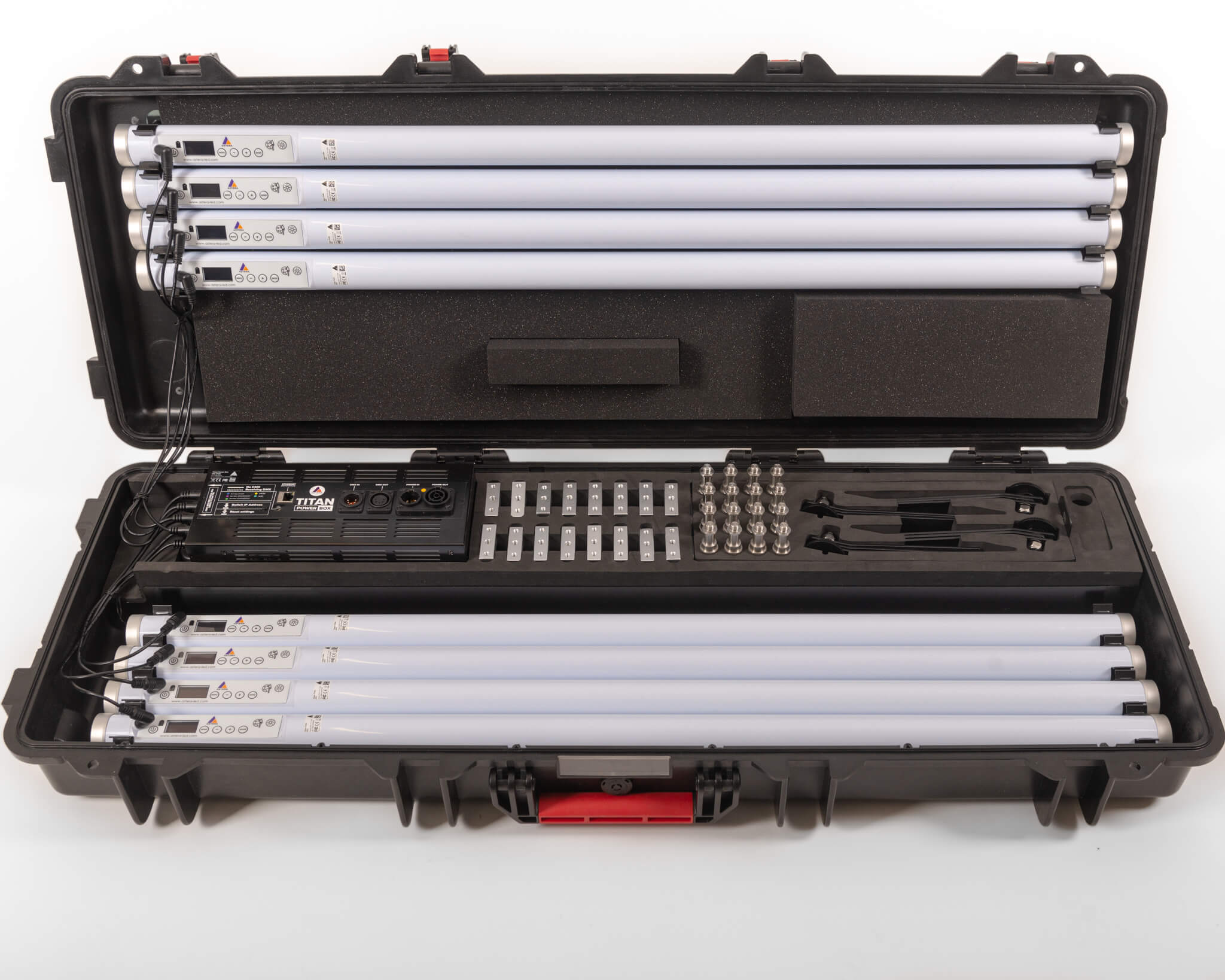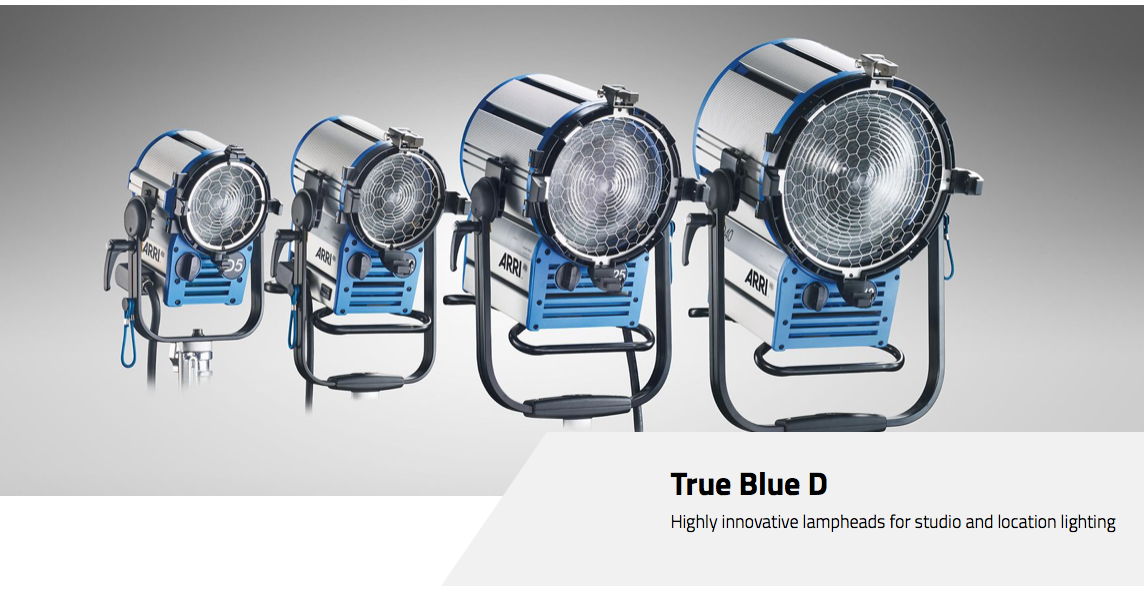 Replacing The Arri Compact Range Teach Solais is delighted to showcase it's Arri True Blue Daylight Series – all offering the same innovative features and award-winning design. Pressure die cast and extruded aluminium components have reduced the overall weight of the True Blue fixtures without any sacrifice in quality or durability. Many components now offer greater strength and resistance to corrosion.A lightweight Fresnel spotlight using daylight characteristics with compact size and high efficiency, ARRI True Blue D-Series Fresnels are the preferred choice. ARRI's elegant modular construction, using corrosion-resistant aluminium extrusions and lightweight die castings, offers great structural strength and weather resistance. Together with ARRI flicker-free Electronic Ballasts, the rugged True Blue D-Series is ideal for all types of location lighting. Available in 1.2Kw to 4KW HMI/MSR Bulb.

Features
Cross Cooling
Easy Maintenance
Adjustable accessory brackets
Barndoor Safety Catch
Sliding and lightweight stirrup
Tilt lock with disc break
Stainless steel lens protection
Robust True Blue barndoors
Robust Location Top Latch
IP Rating IP23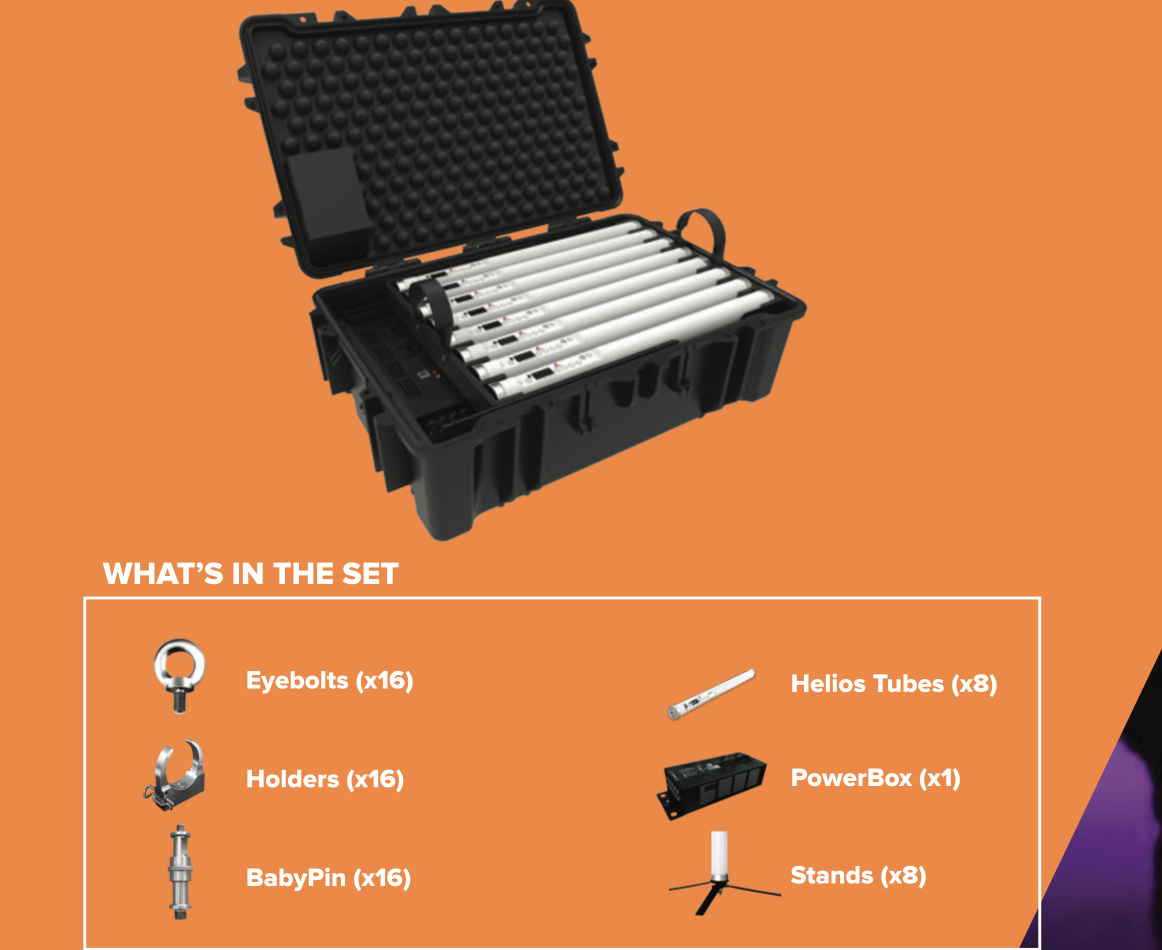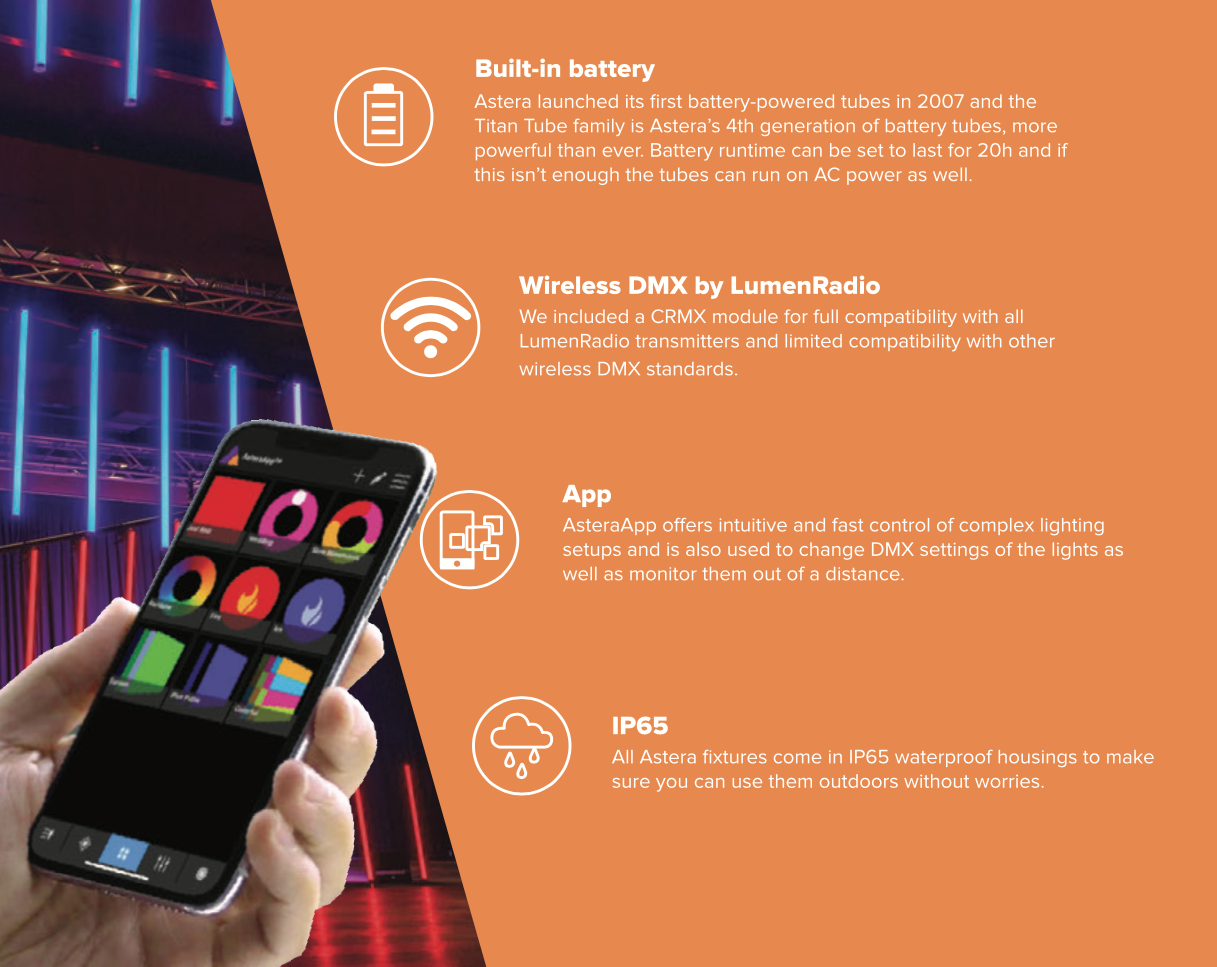 Astera 0.5M Helios Film lighting LED tube for TV and broadcasting

Helios Tube is an RGB – Amber – Mint LED lighting Tube that has all the features of the popular Titan Tube while offering a smaller format. It allows mounting in areas where a Titan Tube wouldn't fit and also increases portability. This LED lighting Tube has 8 pixels, half the brightness of the Titan tube and just over half its length. Colors and brightness are perfectly matched to those of the Titan Tube`s.
Astera NYX Bulb.
The first color-tunable LED bulb for professional film, stage and event productions. Not bigger than a normal LED bulb, it contains a CRMX receiver as well as RF and Bluetooth modules for the AsteraApp. It can be powered via lamp socket or with a standard power bank and thanks to its Titan LED engine it displays precise colors and white tones with ultra-high CRI and TLCI.